SAM VOLKERING
---
Dear Reader,
Cryptocurrencies are more than money.
They are solutions.
For example, according to the European Union Intellectual Property Office, fake drugs cost the pharma industry €10.2bn a year. That's in Europe alone.
The answer?
Pharma giants Pfizer and Genentech are turning to crypto tech.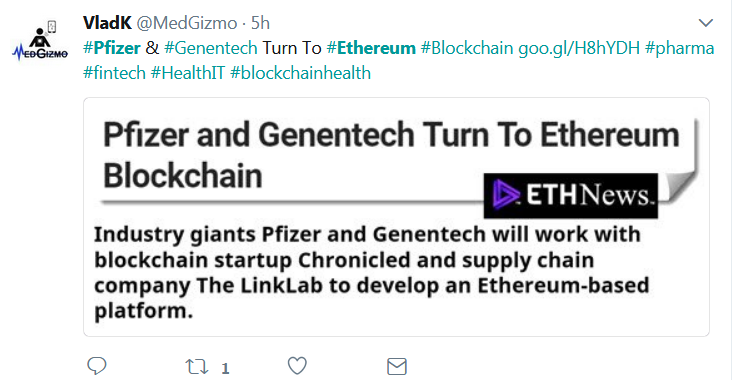 With a combined market value of about $250bn, these huge pharma firms are teaming up to create a private ledger to verify all authentic drug projects and licences.
This is huge news. Another step forward for cryptos and their increasing importance in the world of business.
Just this week IMF Chief Christine Lagarde backed cryptos as a legitimate new form of money, saying that "citizens may one day prefer virtual currencies" to paper ones.
Look, if you're STILL a crypto naysayer, I can't change your mind. Your decision to count yourself out of the huge returns on the table is yours and yours alone.
But if you have a real desire to tap the massive potential of this new market… I can show you how.
More than 5,100 people have contacted me to download their complimentary copy. And there is nothing stopping you getting clued up on this boom market either.
Inside your free copy you will learn why the next 12 months could see cryptos storm to new highs… how to safely store your own crypto investments… and the one crypto I'm backing to outgain bitcoin from here on out (I think 49,000% returns are possible).
My number one crypto pick is backed by AXA, Intel, Microsoft and JP Morgan. In my book, it is the biggest investment opportunity in the world today. Bar none.
The crypto revolution will run and run. In my view, you're looking at a decades of growth to come. But the first wave of 'mad money; is being made now.
Sam Volkering
Southbank Investment Research